Welcome to our site!!

Thank you for visiting.

We are a small farm dedicated to breeding quality Welsh and Welsh-cross ponies with true child-friendly temperments.  

Our ponies are raised with children and other animals.  We believe that a pony meant for children should have as much experience with them as possible.  While we do aim specifically for the hunter market, the end goal is to produce an athletic pony that can accompany your child on any adventure they choose to undertake.

Please take a minute to browse through our site and see what we have to offer.  We do not currently stand a stallion so that we can carefully choose a match for each individual mare.   However, we have listed the reference stallions so that you can see the proven bloodlines that we are using.  Thank you for visiting our site.  Please feel free to contact us with questions or comments, and be sure to "like" our Facebook page using the link below!!   We look forward to talking ponies with you!!!

Amy Redman 

248-760-5178

Sarasota, FL

Hartland, MI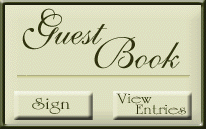 Summerwood Farm

Welsh Ponies